Tesco's 'Bags of Help' shortlists Robert Napier initative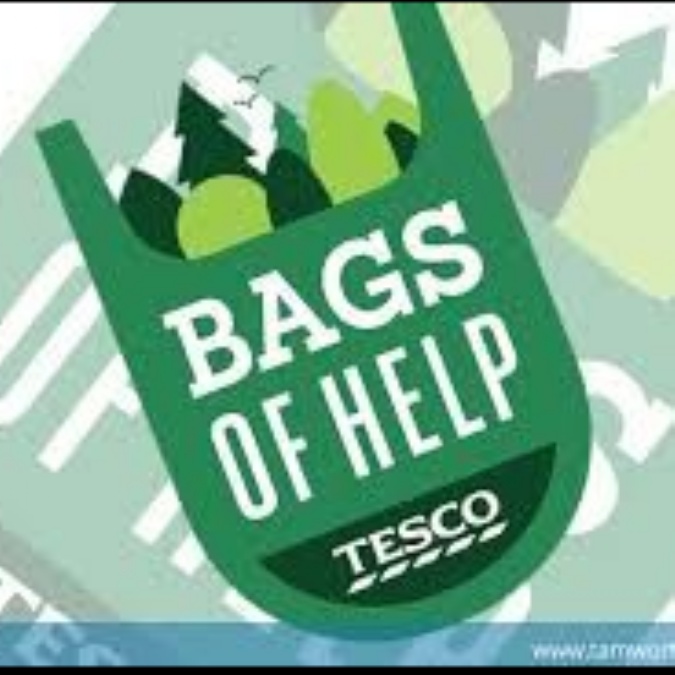 George Perfect reports on a unique opportunity for the school and its community.
The Robert Napier Student Council has been successfully shortlisted for funding from the Tesco Bags of Help initiative.
Three applicants in every Tesco region have been shortlisted to receive the cash award and shoppers are being invited to head along to Tesco stores to vote for who they think should take away the top grant. Our Student Council are one of the applicants that have been shortlisted for the top prize, which sees grants of £5,000, £2,000 and £1,000 – all raised from the 5p bag levy – being awarded to local community projects.
If our Student Council was to win the top prize, then it would spend money on continuing their 'Operation Green project' which is working to create a pleasant environment to be enjoyed by generations. The first stage of the project involved the council setting up a group of pots around the centre of the playground. With the trees that we plant, we hope to encourage more insects and birds into the school itself.
The plants will allow students to enjoy the school site even further, and will give students further seating around the site during the summer.
The field area will also be landscaped, with tree planting, allowing for food for the local wildlife. We plan to put bird boxes at the top of the main trees, and bird feeders will be planted, allowing for further birds. There are a number of buildings that are surrounded by grass alone. Further trees would be placed around the site to soften the harshness of its appearance of the area and create a more welcoming feel.
The third part of our extensive planting plan is to re design the front gardens we would like to replace the tired and sickly rose bushes with a replica statue of the famous Inukshuk stones. These stones represent communities working together and supporting each other.
This is a trait we are focussing on in school: working together and supporting one another. We want students to be proud of their school and achieve great things when they collaborate together. We could get our students working with a local sculptor in this project which could be very exciting.
The head of Community at Tesco, Lindsey Crompton, said:
"We are absolutely delighted to open the voting for March and April. There are some fantastic projects on the shortlists and we can't wait to see them come to life in hundreds of communities."
Please support us by ensuring that you cast your vote with the token given to you at the checkout, every time you shop at any of the Tesco stores listed below.
Stores where you can vote for our project:
DARTFORD EXPRESS DA1 3EN
GILLINGHAM KENT EXTRA ME8 0GX
GRAVESEND METRO DA11 0AF
RAINHAM KENT METRO ME8 7HW
RAINHAM KENT METRO ME8 7HW
STROOD ME2 2DE
MEOPHAM EXP DA13 OJL
STURDEE AVE GILLM EXP ME7 2HN
FRINDSBURY STROOD EXP ME2 4JD
WHITEGATES EXPRESS ME2 3PW
VALLEY DV GRVSEND EXP DA12 5RT
TEMPLE BELLE DART EXP DA1 5LD
VICTORY PIER GHAM EXP ME7 1FL
GRAVESND PERRY ST EXP DA11 8QU
WHTHL LN GRAVSEND EXP DA12 5LS
CHATHAM KSTRL LRD EXP ME5 8TH
DARTFORD EST HILL EXP DA1 1SE
STROOD EXP ME2 2UW
GRAVESEND RVRVIEW EXP DA12 4SF