Year 7 girls dominate in Medway Netball tournament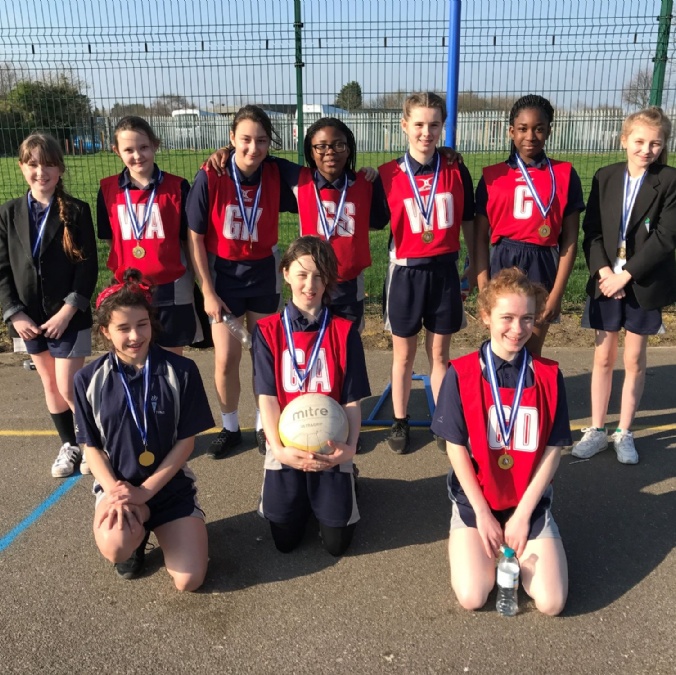 Year 7 Netball team smash the opposition to go undefeated in district tournament.
The Robert Napier PE department has praised the "relentless" year 7 Netball team, who won the district Year 7 Netball tournament held at Walderslade Girls School on Thursday 16 March.

The girls were undefeated in all 6 of their matches beating Rochester Grammar School 1-0, Thomas Aveling 3-1, Walderslade Girls School 2-0, Brompton Academy 3-1, Hundred of Hoo 2-0 and Strood Academy 3-0.

All of the girls involved played their socks off and fought hard for every pass and interception. Andreea Stefanica, Iona Flynn-Wakelin, Holly Pope and Lily Spendiff displayed some impressive defending skills, Molly Tuffin and Isabella Ibeh's passing was spot on and Sophie Sherwood and Christabel Okewole were amazing with their spacial awareness and shooting in the circle. Reserves Macie Tillie and Sophie Piasecki played their part, cheering the team on.

Mrs Walsh said: "We were so proud of all the girls today, they were relentless, competitive and most of all had fun!
"This is a brilliant achievement for Robert Napier School!"