Students and staff praise outstanding event for 'My Shining Star' charity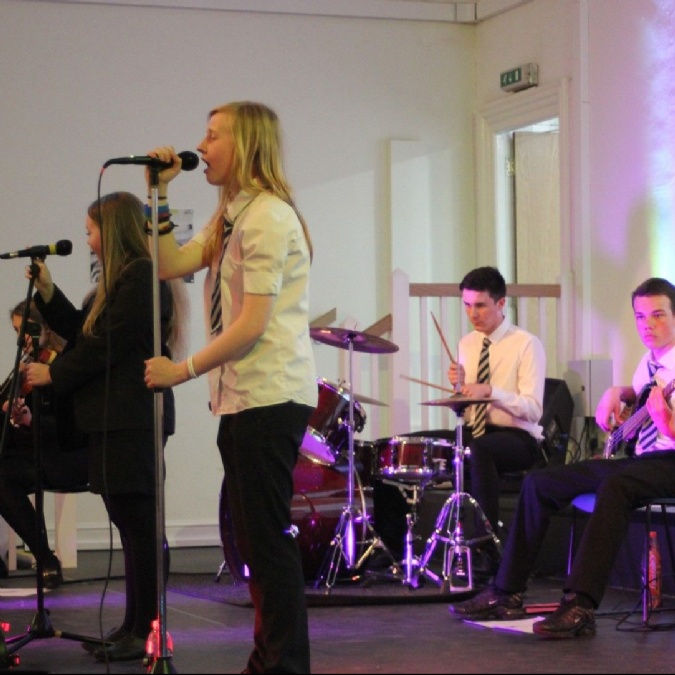 David Barnett and Lindsey Alimodian report on an emotional night for the Robert Napier community.
The Robert Napier School came together as a united community on Thursday 27 April, as it held an event for the 'My Shining Star' charity. The evening was in dedication to Michael Crayford, a student who sadly passed away following a battle with cancer.
'My Shining Star' works with families, in order to support them as they face emotionally and financially straining battles with cancer. The event included a large buffet for attendees to munch on, a raffle to win prizes and several entertaining pieces, including two dramatic performances by sixth formers and singing by Year 11 students.
Several students willingly provided the food, which was also part of their coursework, and results were highly satisfying by the attendees.
Year 11 student Jodie Armstrong said she believed the event "will go very well with the sounds of the charity box and the crowd of people we could see." Jodie and her friends, Jade and Rianne, offered that Michael is remembered through a plaque in the engineering department.
Mr Tear and Mr Finch also gave us their impression of the event, saying it would be "successful in raising money and raising awareness of cancer and raising people's morale." They thought it would be best to hold annual remembrances for Michael to "think about what we lost" or to place 'My Shining Star' as one of the school's key charities.
Finally, we were able to speak to Mr Minchin about his thoughts on the event. He said students and staff should "take some time to remember Michael" in order to truly appreciate what we have in our lives.
Overall, the event was an overwhelming success and we should show our gratitude to Mr Kilner and his students, who co-ordinated the event.