Revision: nine Napier top tips for exam success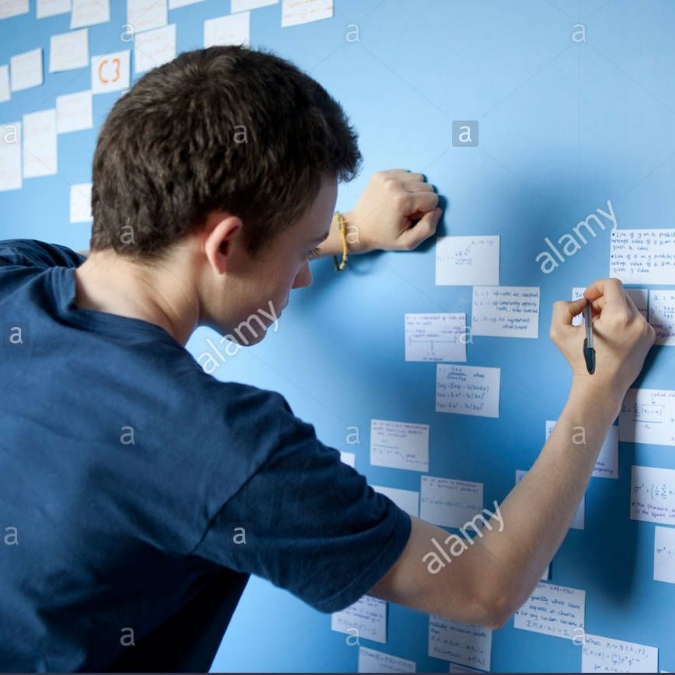 David Barnett and Lindsey Alimodian present their practical guide to nailing your GCSEs, AS and A-Levels.
It's exam season and the time has come for students to embrace knowledge and set their gears up for revision. We all know that everyone detests revising, and there are others that refuse to revise, but with exams approaching, it is better to be on the safe side.
First of all, try to search for the best revision guide that is suitable for you since everyone has their own way of revising. If this fails to work, here are some revision tips, which will hopefully aid you in your revision or improve the way you revise:
See if you can find the time to start revising early. There are students who panic because they are getting closer to their exams, but they have not revised every topic, which results in cramming everything in last minute. Trust me that is not the best way to approach an exam.

With the progression of the modern world, smartphones and tablets are now everywhere – there are apps that can be downloaded that act as online flashcards with the option of having the information read aloud. This would be beneficial for those who are auditory learners, who prefer to listen rather than read.

Have a drink or a snack whilst revising, and take a break. When you're too overwhelmed with stress, it's better to try and calm yourself mentally otherwise your brain might self-combust.

Stop procrastinating. If you do, then now is the time for you to stop and get serious. You will blame yourself for not trying and may regret the results you will get.

Do not just read your notes. Although repetition is key in order to implement the information in your head, you need to do something to check if it actually is – writing down what you have memorised will help repeat that info and will hopefully make it stick in your head.

Find the right environment to revise. If revising on a rollercoaster helps you revise, then do so. Your revision space is somewhere personal to you, somewhere you can focus and excel. In addition, don't listen to music that will tempt you to sing along or dance like a fool in your room because you will lose your concentration (trust me, it is true).

Stick revision notes everywhere. This may actually be effective in helping you to remember since you cannot help but read it when you see a random note in a room you frequently enter, or on an object, you frequently look at.

Print off some exam questions and practice answering them, which you can then give to your teacher to mark. All of your teachers want the absolute best for you and they are willing to work just as hard as you, to give you the guidance you need. This is actually efficient in helping you to know what else you are missing in order to achieve the grade that you want.

Finally, try to make your revision fun occasionally. For example, if you enjoy playing Pictionary, try to play it with the contents of your revision as a focus – you can play this with your family, friends or with students who do the same subject as you.
Revising is not easy for everyone, but some people seem to succeed greatly while others do not succeed as much. One thing you should remember is that efficient revision is down to your own effort and motivation. Although sometimes it is hard to encourage one's self to get motivated, it is important to envision the future you want to achieve and use that as inspiration to help keep you going.
Good luck to those who have upcoming exams!