Robert Napier's 'General Election' results in Labour victory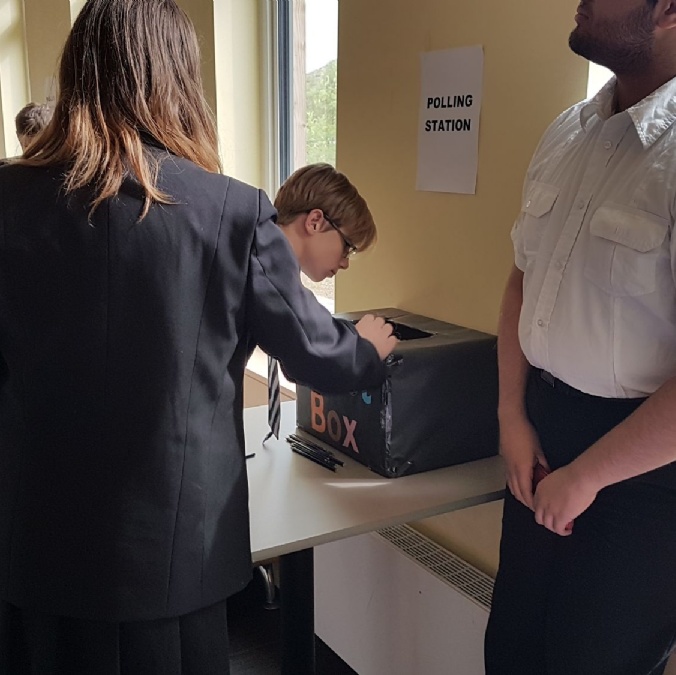 A day of democracy was experienced by students and staff at Robert Napier.
The Robert Napier community got into the democratic spirit yesterday (Thursday 8 June) as they took part in a mock General Election.
Students across all year groups were invited to cast their vote for one of the five major political parties: Conservatives, Labour, Liberal Democrats, UKIP and the Green Party. In the run up to the mock election, form tutors talked tutees through each party's values and policies allowing them to make an informed decision.
In the end, 780 votes were cast and it was Labour, who were elected to the position of ruling party. They received 404 votes (52 per cent) followed by the Green Party with 136 votes (17 per cent). The Conservatives totalled 115 votes (15 per cent), whilst the Liberal Democrats and UKIP lagged behind.
The head of Citizenship, Mrs Barber, described the process as "fascinating" and praised the conduct and engagement shown by students. They asked a range of intelligent and insightful questions about the parties and the election process itself, showing maturity and enthusiasm.