6th Form Open Evening Coming Soon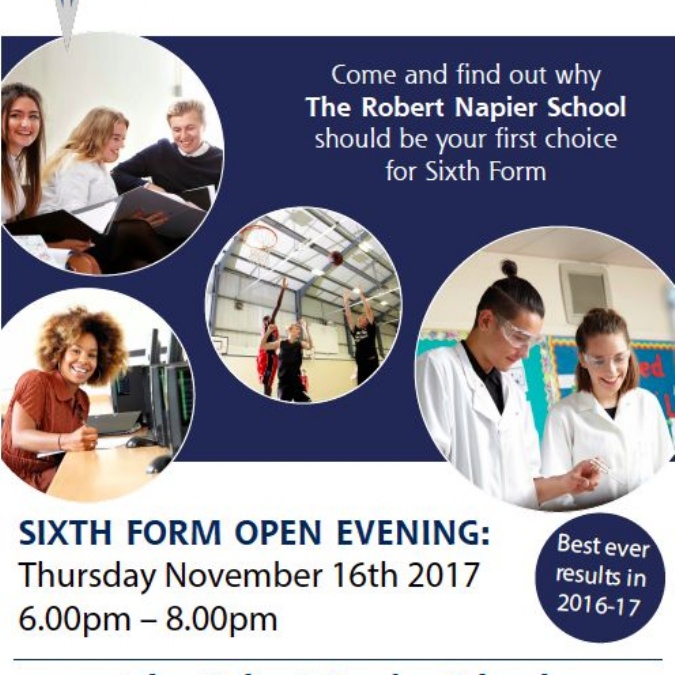 We are looking forward to welcoming you to our Sixth Form Open Evening
The Robert Napier School is proud to open its doors to current Year 11 students who are looking for a great sixth form opportunity for the 2018-19 academic year.
Our Sixth Form Open Evening runs from 6pm - 8pm on Thursday 16th November 2017 and will be a great opportunity for you to come and meet some of our current 6th form students, our dedicated staff, as well as have a look at our wondereful facilities.
Come and see what the Robert Napier community would be like for you and your family.