BAE roadshow 'amazes' and 'inspires' year 7 and 8 students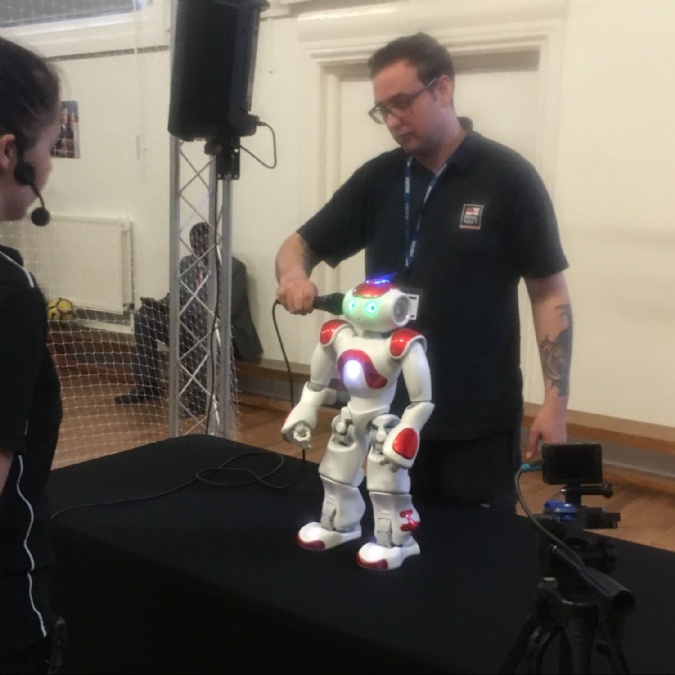 Lindsey Alimodian reports on a futuristic morning for Robert Napier.
Year 7 and 8 students had the opportunity to take part in the BAE roadshow on Monday 12 June.
The BAE Roadshow travels across the country and is in partnership with the RAF and the Royal Navy, aiming to encourage young people aged 10-13 to think of future career prospects in the field of science, engineering and computer technology.
Due to the government's acknowledgement of a downfall in young people's interest in STEM subjects, the roadshow implemented a STEM concept in order to increase the amount of young people taking STEM subjects in later years.
The Year 7 and 8 students first took part in looking at drones, where they observed a drone in action and had the opportunity to control the camera on the drone with an iPad. The students also had the opportunity to learn about the technology behind the drones, what they are currently used for and how drones can be beneficial in the future. Students were then able to learn about binary code by participating in tasks such as converting binary into a number, as well as learning more about computing and control systems.
The final part of the roadshow then consisted of an android robot who spoke, danced, detected emotions, played music and even did tai chi, which the students were amazed by.
Together with the students, teachers were also present during this roadshow. The head of IT, Mr Smith, said: "The roadshow was brilliant – the children loved it and were enthused by it. This was also a chance for them to get an idea of how technology was being used and developed for future endeavours."
Deputy Headteacher Mr Worrell said: "I hope this rare opportunity will encourage students to further develop their interest in STEM subjects and future technology, and I have to say that they were well behaved and proved to be good ambassadors of the school."