Writing Competition Winners Announced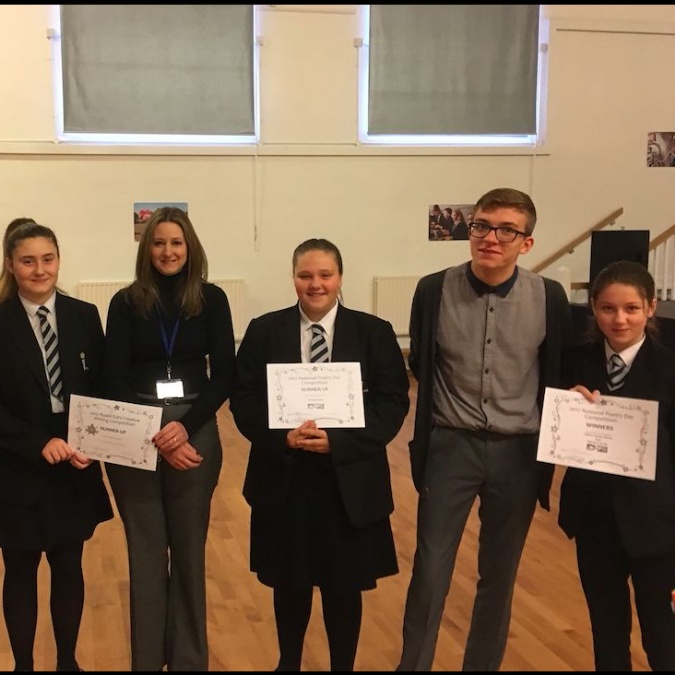 Over the last term there have been a number of writing competitions, including poetry and creative writing. Paige Westgate and Mercades Kramer were today crowned the winner and runner-up of the Year 7 Roald Dahl creative writing competition.Congratulations go too to Willow Harber-Davies, Ella-Rose Butler and Hannah Scott, winners and runner-up of the Year 8 Black History Month poetry competition. The winners were announced in assembly this morning and, as you can see from the picture, were proud recipients of their certificates.
We had some fantastic entries which really showcased the writing talent in the school, and we look forward to running more competitions throughout the year.
Congratulations to all our competition winners!