Rotary Club Young Chef Competition Success!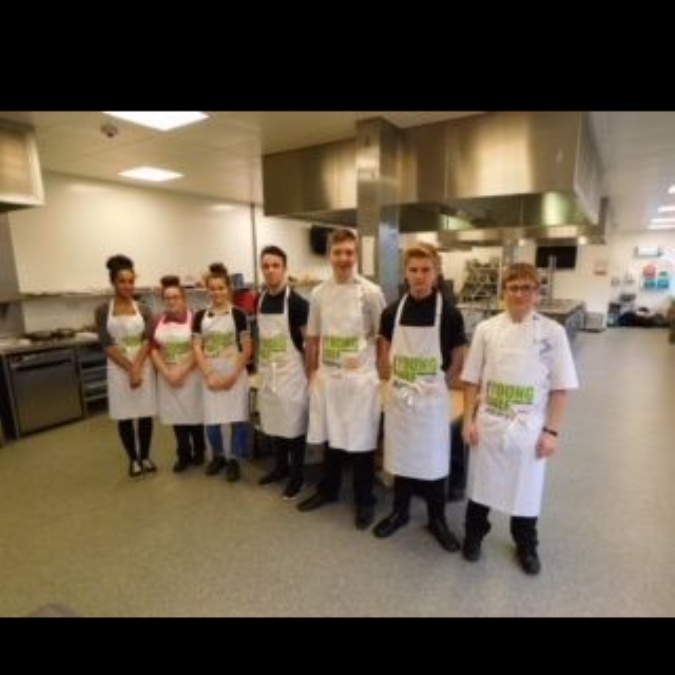 Three Robert Napier students competed in a local Young Chefs competition at Medway College on the 27th November 2017.
Bailey Smith, Kacey Bone and Leigh Johnson all made it through to the cooking stage of the competition where they faced off against each other and another three competitors, all within the age ranges of 13-17. They each had 2 hours to cook a 2 course meal and to present their dishes. All of our students demonstrated a professional approach to cooking that wowed all of the judges, with Kacey butchering a chicken and Leigh filleting a fish.
Although they faced some really tough competition, our students managed to overcome any problems they were met with and all presented amazing dishes. Leigh Johnson managed to wow the judges even more and place 2nd in the entire competition, securing her a place in the Rotary Club Young Chef District competition in January. Judges were amazed by her take on freshly prepared fish and chips and awarded her a trophy, certificate, a voucher and a place in the district final.
Well done to all of the girls who competed, you have done the school, your parents and yourselves proud.