Year 8 'Growing Against Violence' Workshop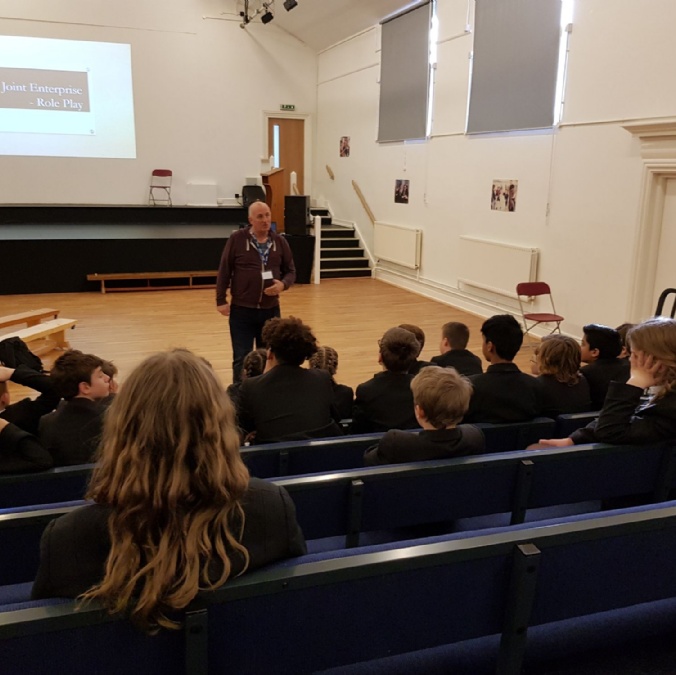 Year 8 are given an honest insight into the troubles associated with a gang lifestyle.
Students and staff are praising an "incredible" workshop run by the team from 'Growing against Violence' (GAV), an organisation who educate pupils on the negative impact and consequences of a gang lifestyle.
All Year 8 students at Robert Napier experienced a two-hour programme in the hall. They discussed a range of topics including crime and the effects of gang violence in the community, and every student dealt with the conversation with an impressive amount of maturity.
The GAV was founded in 2008 and since then, they have visited over 600 different schools and 141,000 students. Their main aim is to give students an honest insight into how gangs operate, in order to prevent students from making the wrong decisions. As part of the session, pupils also took part in role-play activities to help them understand what they should do in particular situations.
Harrier's House Manager, Mrs Prosser, said the visit had been a success. She called it a "very informative and very interesting" session which would hugely benefit the students in attendance.
We would like to thank the team at GAV for spending two days at Robert Napier. They gave an engaging presentation to each group, who will have learnt a huge amount from the workshop.