Eagle house fly high in dramatic Sports Day victory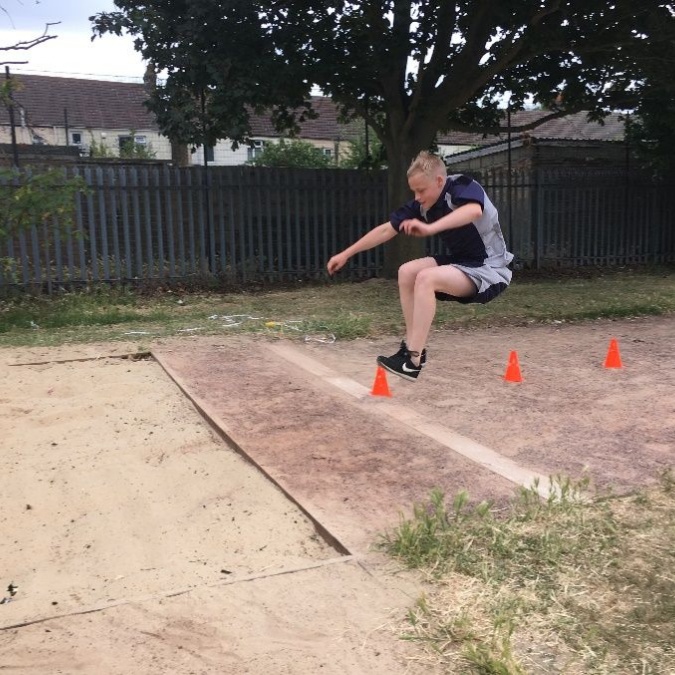 David Barnett brings all the news and photos from a Sports Day that came down to the wire..
Eagle house reigned supreme for the third year in a row in the annual Robert Napier Sports Day on Tuesday 27 June.
The all-day event was held for years 7, 8 and 9 to participate in sports ranging from high jump to Javelin, to relay and to the 100m sprint. The first event of the day was the longest track races: the 1500m and 800m. These prolonged races can be incredibly difficult; they rely on stamina and sprinting too early can cost athletes dearly.
Next was a variety of throwing events, which took place across the field, before the track events were set up. Such events included the javelin, discus and shot put. All are strenuous events and mostly rely on the position of the athlete before being thrown.
Whilst the throwing events were occurring, there were also jumping competitions happening at the sandpit for long jump and inside the sports hall for the high jump. Both require strong legs for jumping ability and look astonishing when witnessing students jump so high or so far.
The day ended with the remaining track events – when parents were invited into the school grounds to watch their child participate and to cheer on other students. The races included: the 100m, 200m, 300m and 400m sprints and the relay. All of these races require grit, determination and pace – all of which any and all competitors managed to express through their blistering speeds and need to get past the finish line.
The biggest race was perhaps the relay; it meant that all competitors would be able to acquire double the points – creating major developments within the final score.
Once all races and events had been completed, it was up to Mr Minchin to present the trophies, with each house getting at least one trophy. However, the winners of Sports day was announced – with marvellous tension – to be Eagle house with a lead of 22 points against Kestrel house.
Down below are the final scores for the day as well as additional photographs of events and signs throughout the day.
| | | |
| --- | --- | --- |
| Table Rank | Score | Rank |
| Eagle | 1344 | 1st |
| Kestrel | 1322 | 2nd |
| Osprey | 1204 | 3rd |
| Harrier | 1096 | 4th |
We would like to take this opportunity to thank all competitors in all events for participating; all students for cheering the athletes on and making wonderful signs to celebrate their house; Mr Minchin for providing the trophies to each house and the PE department for organising such a wonderfully exceptional and exhausting day.