Year 12 students impress on Maidstone Crown Court visit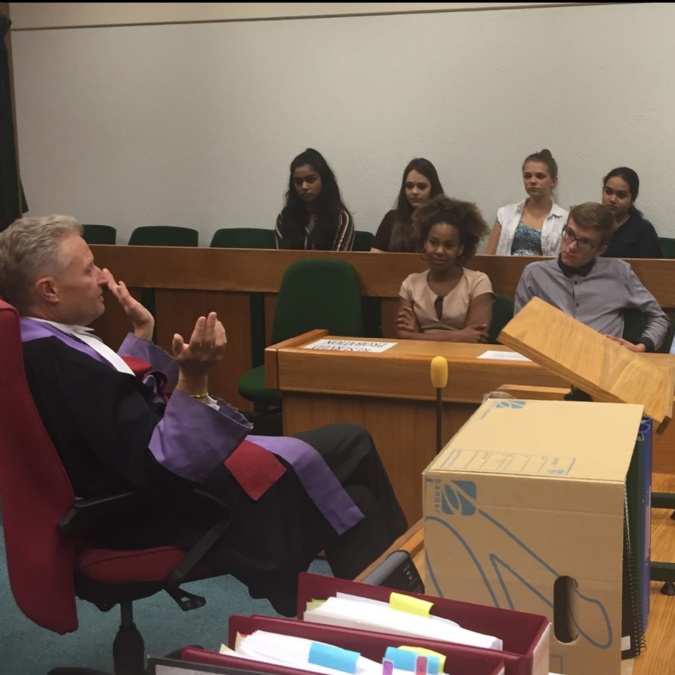 Mrs Barber praises the attitude and maturity shown by 14 Sixth Form students.
A group of Sixth Form Citizenship students saw justice delivered first-hand, during a trip to Maidstone Crown Court on Tuesday 4 July.
Over the course of their day, they got the opportunity to quiz a judge, who spoke about his long and dramatic career in the legal profession. He had worked from a position as a barrister up to the role of judge, and students were enthralled with stories of some of his most challenging and harrowing cases.
The Sixth Formers then stepped in and out of the eight public courts, where they heard some cases for themselves. They heard trials for parents who alledgedly murdered their five month old baby, as well as complex cases of rape, drug dealing, oil theft and assault.
Mrs Barber said the students were "fascinated" by what they had seen. She praised their attitude and conduct - all in all, a hugely rewarding experience for everyone.