'Robert Napier' Well Built In Small African Community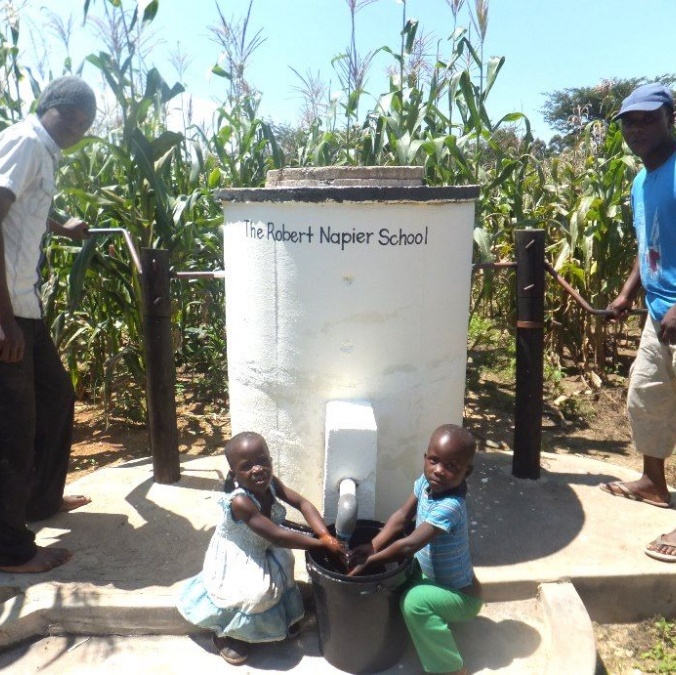 The well was constructed by AquAid and the Africa Trust.
The little things make a huge difference... today the lovely people at AquAid shared this photo of a well built in a small African community. The well is named in honour of Robert Napier, because for every bottle of water supplied to the school, a 30p donation has been made to the Africa Trust.
Together, AquAid and the Africa Trust have built more than 5,000 water pumps (also known as Elephant Pumps) across Africa, bringing life-giving water to thousands of people every day. It is incredibly selfless work and the entire Robert Napier community can be proud of the part they have played.