Year 9 Students To Work On Installation Piece At Royal Engineers Museum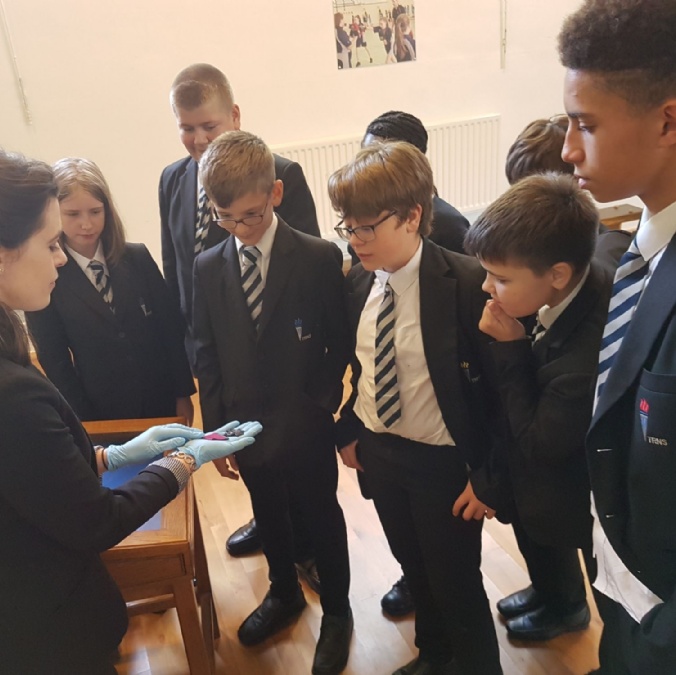 As part of new partnership, students saw a real Victoria Cross medal.
This week, Robert Napier welcomed speakers from The Royal Engineers Museum. During this special assembly, they talked about the importance of the Victoria Cross medal which is awarded to members of the Armed Forces for 'valour in the face of the enemy'. Students got the unique opportunity to see a real Victoria Cross and take photos with it.
This assembly was part of a new partnership with the Museum and Year 9 Art students have been invited to create an installation piece at the Museum at the end of October. Year 9 History students will also have an involvement in the project.
This is a wonderful opportunity for our students, as they work with the Museum to explore Medway's military history. There are also plans for the school to have its own exhibition at the Museum within the next two years!
Thank you to Royal Engineers Museum for delivering Monday's assembly, and for giving our students the opportunity to create an installation piece. We are very much looking forward to seeing what they produce.