Students, Staff and Parents Attend Highly Successful Rewards Evening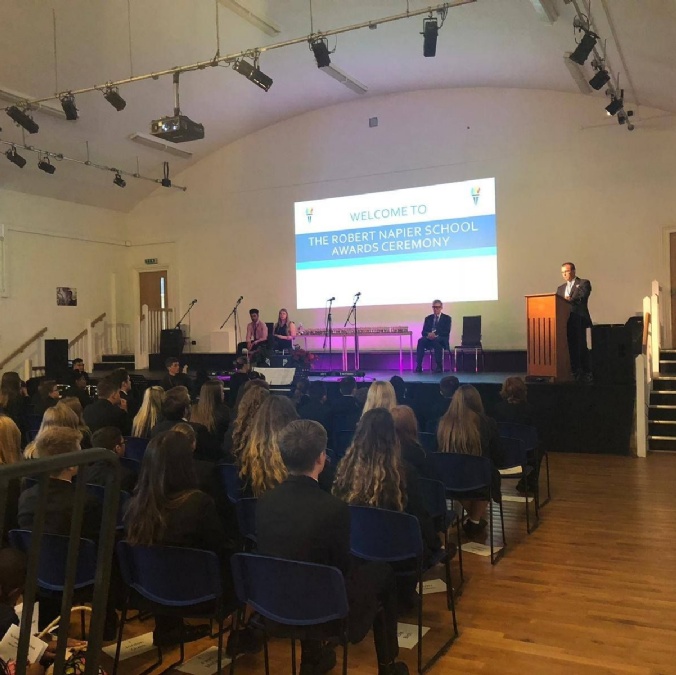 Guests were treated to an evening of live music and performance.
Robert Napier students, staff and parents gathered last night to celebrate a year's worth of fantastic achievements and results.
The annual Rewards Evening was a celebration of the hard work and effort demonstrated by students across all key stages. They were treated to an evening of live music, as well as an inspiring speech from our special guest: award-winning cyclist Dominic Irvine.
The event received high praise from those in attendance, with Terry Brown, the Chair of the Governing Body, saying: "I actually have to admit that I got goosebumps in both performances, something that has never happened to me before at a school awards event!" Trustee Roger Brown also described the evening as "wonderful", saying the school should feel "justifiably proud".
Congratulations to all the students who received a prize, the performers and the staff who made such an evening possible.