Mid Kent College Experience Caters Nicely for Hospitality Students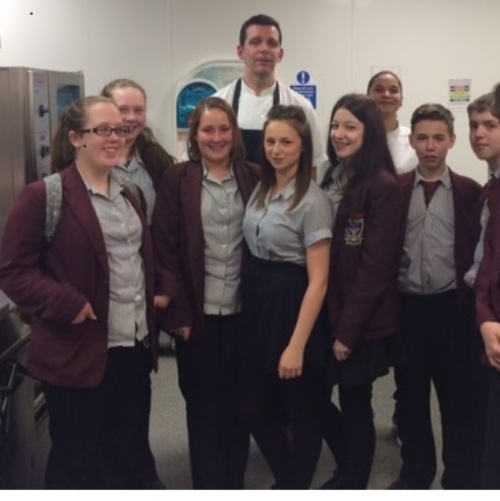 Last month, Year 9 students visited the Employability Fair at Mid Kent College. The day began with a talk by army Corporal Sergeant L P O'Grady, covering lots of career options, including catering. Representatives from the world of hospitality (including Premier Inn, The Navy, Caterlink, Careerscope, etc) engaged students in discussion at the various stalls at the fair.
Students attempted a variety of activities and competitions linked to the demanding world of catering. The competition to see how many marshmallows could fit into one mouth was hotly contested.
The highlight of the day was watching two cooking demonstrations. These were carried out by the head chefs of Wembley Stadium and Premier Inn respectively. It was a fascinating exhibition that inspired the students. The Wembley chef cooked John Dory (a type of fish with a butter reduction and chopped vegetables) while his counterpart cooked a burger and a salmon fillet.
All the students said the day had really opened their eyes to the prospects of a career in catering and hospitality.