Year 5 Design and Technology Day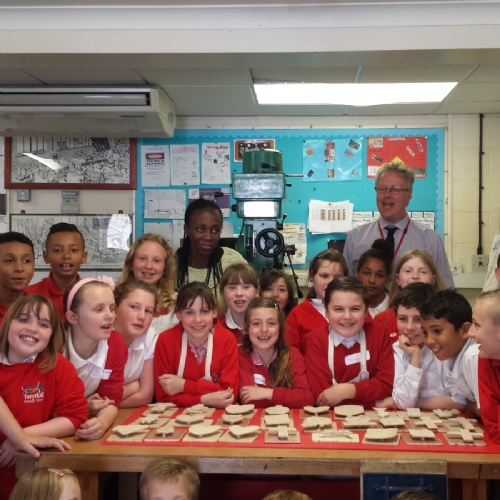 Students from Twydall Primary school joined us for our successful Year 5 DT Day last term.
Students learnt about safety in the workshop as well how to use different tools, including a coping saw, hand drill and a hot glue gun. Over the course of the day they made a note-holder - taking great care and pride in their handiwork to ensure any smooth edges were sanded away. The students really enjoyed themselves and spoke with great enthusiasm in their evaluations:
"I thought the day was brilliant because it was fun. I loved it! Now I know how to do more things in DT. Thank you for the opportunity"
"It was fun and interesting because I've never done something like it. It was well explained and well organised".
"I thought the day was amazing because I learnt a lot with Mr Cotter in DT, I feel more confident"