Robert Napier has PRIDE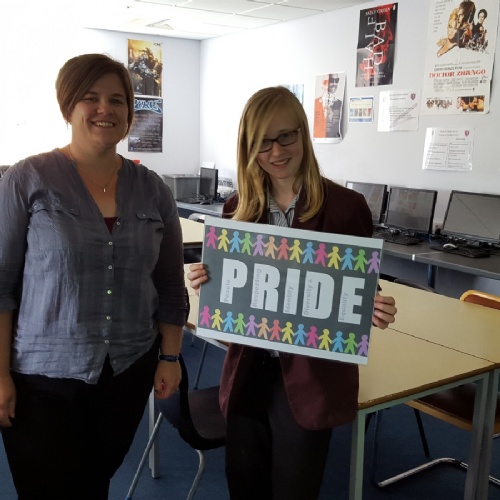 Every Wednesday the students and staff of RNS have the opportunity to go along and join in with PRIDE (People Respecting Identity Diversity and Equality).
RNS PRIDE is a community group that meets every Wednesday lunchtime in M4.
PRIDE stands for People Respecting Identity, Diversity and Equality.
Each week, we explore ways to celebrate differences in people and challenge all forms of prejudice, whether it be racism, sexism, homophobia or any other form of discrimination in our community. Our goal is to make sure that everyone who is part of the RNS community feels comfortable to be themselves and take PRIDE in the things that make them different.
RNS PRIDE meetings are relaxed gatherings, where you can come along with your lunch and meet with your friends or make new ones!
In some meetings we will discuss recent events or watch films that help us think about the importance of respecting everyone's unique identity. We also organise events that promote this idea with the rest of the school. Do you enjoy working with others on projects about important issues? If you do, why not come along and find out what we're planning for the future?
All staff and students are welcome. We hope to see you in M4 next Wednesday!
RNS PRIDE