Future Media Moguls Rewarded for Bright Ideas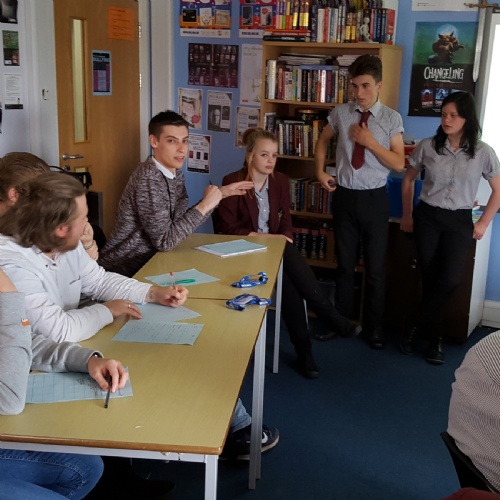 Previously on the News and Events page, news was posted about a magazine launch competition that was judged by a panel of former students who work in the media or study at degree level. The results are in...
The competition was won by a group of four students in Year 10 (Joe Tindall, Hannah Stanley, Becca Crowhurst and Jordan Osborne). Their magazine - Social Spotlight - was deemed to be the most successful and marketable by the panel. The panel were particularly impressed by the professional presentational skills on show as the group pitched their idea.
The group had carefully identified their audience and came up with an innovative idea that appealed to the current media savvy generation.
In a close run competition, the strong brand identity exhibited in the pitch was the clinching point.
The group were presented their awards by the Head Teacher, Mr Minchin in their Media Studies lesson the following day.
Another award and special mention went to George Gale who, although not in the winning team, produced an excellent presentation during the pitch of his group's magazine.
Thanks again to the panel of former students, Ben Slocombe, Jack Ralph and Jordan Marshall. All three have agreed to return and use their professional knowledge to mentor current RNS students.