What Lies Beneath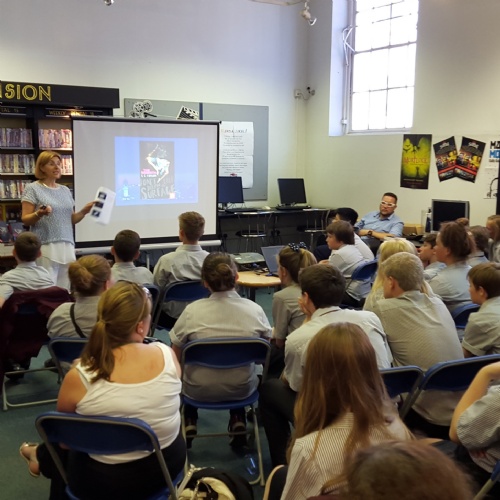 Year 8 students made a trip to Gillingham library yesterday to enjoy a talk by author Sue Ransom and collect signed copies of her new book The Beneath.
Students were enthused by Sue's talk that included the story of what first motivated her to be a writer, the insipration behind her new book and tips on how to create new settings, plots and characters.
Sue was inpressed by the range of questions the Robert Napier students were asking; prompting her to engage in an interesting discussion of what it takes to become a writer. Some ideas emerged among the group about how they might improve their own creative writing and the types of books they like to read.
The author talk was organised by Richard Pemberton of Medway libraries. The school's partnership with Medway libraries and Richard has meant that students of RNS have been able to meet and work with 6 different authors of young fiction this year already.