Evacuee Day for Year 5 Visitors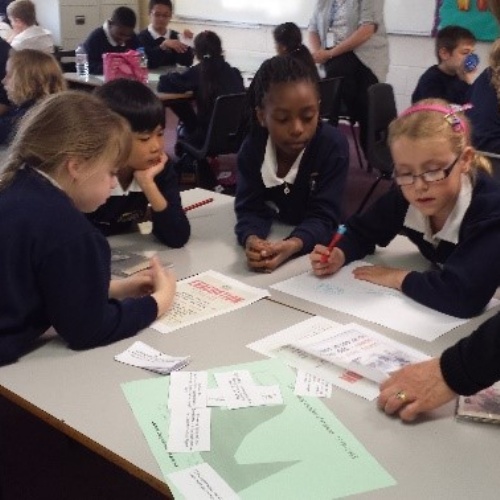 Last month students from Byron Primary School came to participate in our special Evacuee Day. Students had the opportunity to learn about evacuees by having 3 lessons in different subject areas.
Firstly, they went to history with Mrs Gower, where they learn about why children had to be evacuated and what life was like by looking at replica ration books. They then moved to Drama with Mrs Cobb where students had the opportunity to consider what life was like before and during the evacuation of children, they showcased their work by creating freeze frames. Finally, students went to English to learn about descriptive writing. They each produced an emotive piece of work imagining they were writing home.
A week later students from Byron lwrote to Mrs Cleall to thank her for organising the event. Mrs Cleall was so impressed that they recalled what they had learnt and event used the descriptive writing in their work.