Eagles Fly to Sports Day Victory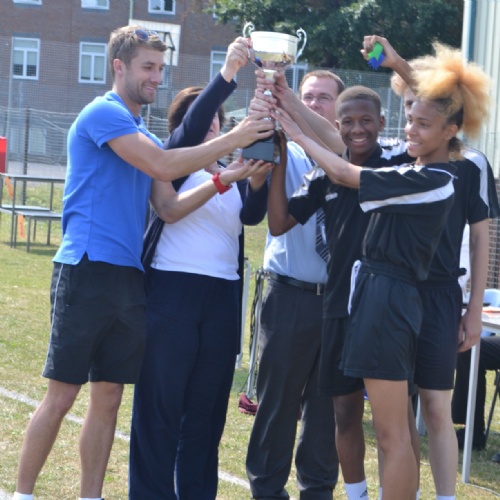 The Robert Napier School Sports Day 2015 saw a new set of ribbons on the trophy this year as Eagle House made a late dramatic swoop to victory.
Keep an eye on the News and Events page as stories of a thrilling day of sporting effort and determination will unfold.
Year 9 Eagles Alex Makey, Mary Incarnato and Alex Sesay were part of the epic afternoon track battles that turned the tide. They are pictured here with Eagle Director of Learning Mr Moynes and house manager Mrs Saddington as Mr Minchin awards Eagle the Sports Day trophy for the very first time.