D&T Showcase Draws a Crowd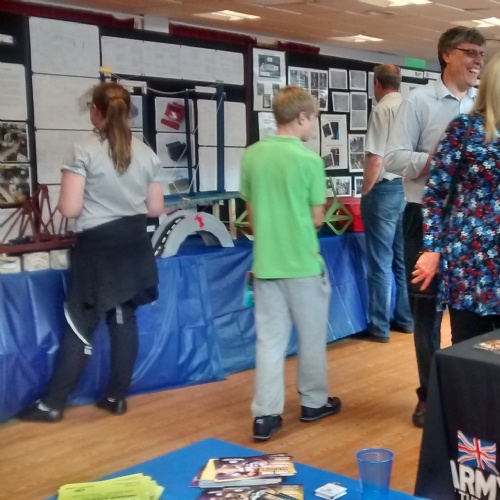 The Design and Technology department are to be congratulated following their impressive and successful exhibition of creativty in the Caxton Building this week.
Students, staff, families and the local community were invited in to see some examples of D&T products ranging from replica bridges to 3d printers. There was also a food festival with a huge range of tasty treats.
The whole school community were able to celebrate the creative work of all year groups and enjoy the hard work and dedication of those involved.
The D&T showcase will return and you will hear all about it on this page.