Challenger Troop Decorated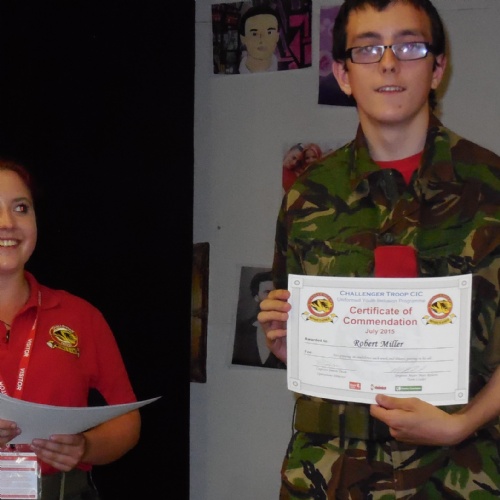 The Challenger Troop Awards Evening took place last week and Robert Napier were represented by eight students – accompanied by Mrs Alder and Mrs Wright. Families of the troop also made their way to the presentation held at Meadowfields School in Sittingbourne.
The following Students were presented with Certificates for Completion of the 12 week course and the Navigational Assessment.
Jodi Dann
Coylette Sketchley
Robert Miller
Ronnie Cowdry
Billy Gaskin
Adam Byron
Lewis Pearson
Brandon Williams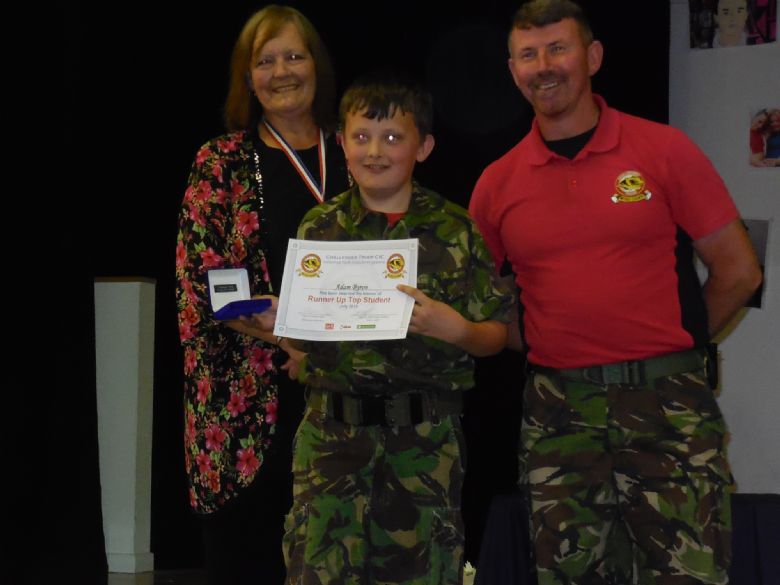 Special awards went to Robert Miller for his excellent continued efforts and enthusiasm each week and to Adam Byron for the Completion of difficult physical courses without complaint or giving up.
It was fantastic evening and all of the troop proved to be a credit to Robert Napier School.