Flying High: A Sports Day to be proud of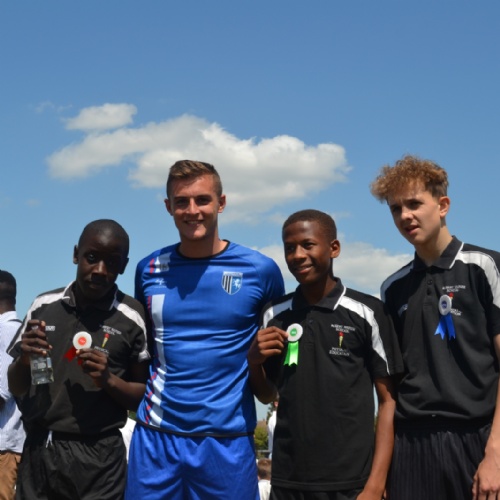 Anyone who was lucky enough to have taken part or attended RNS Sports Day 2015 will agree that it was a fantastic day of sporting excellence and effort. The support shown to one another by the RNS Community was tangible through the colour, noise and positive atmopshere created by the school.
Earlier on this page, details of how the day unfolded and records broken have been documented. The school was visited by Gillingham FC midfielder Brennan Dickinson who shook hands and handed rosettes to the competitors finishing in the top places.
The overall trophy was handed to Eagle. The results below show what a close encounter the day turned out to be as each Year group played their part:
Year 7 Girls – OSPREY
Year 7 Boys – HARRIER
Year 8 Girls – EAGLE,
Year 8 Boys – KESTREL
Year 9 Girls – OSPREY
Year 9 Boys – KESTREL
Watch this space for more news and events about the talented athletes and sports stars of Robert Napier.