A Ripping Yarn from DT Club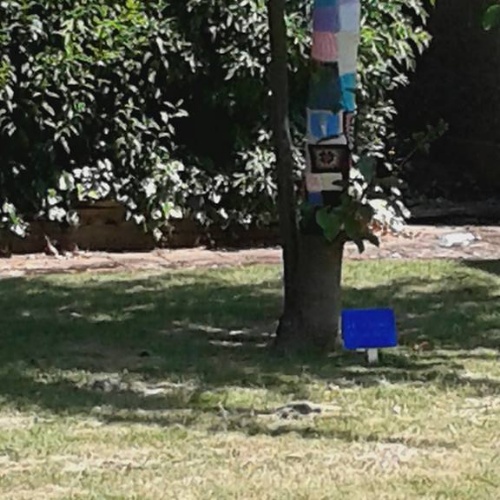 As the winter weather draws in the tree pictured above will be cosy and warm thanks to the dedication of students who attended a lunchtime club and learned how to knit.
The lucky tree was yarn bombed by the squares knitted by Robert Napier students in a bid to add some colour to the quad garden areas in the centre of the main building.
To mark the special efforts of those involvde, Miss Wessen erected a plaque beneath the tree as a testament to new skills learned and a pride in the school surroundings.
Look out for more creative news from the DT department.