Sixth Form Open Evening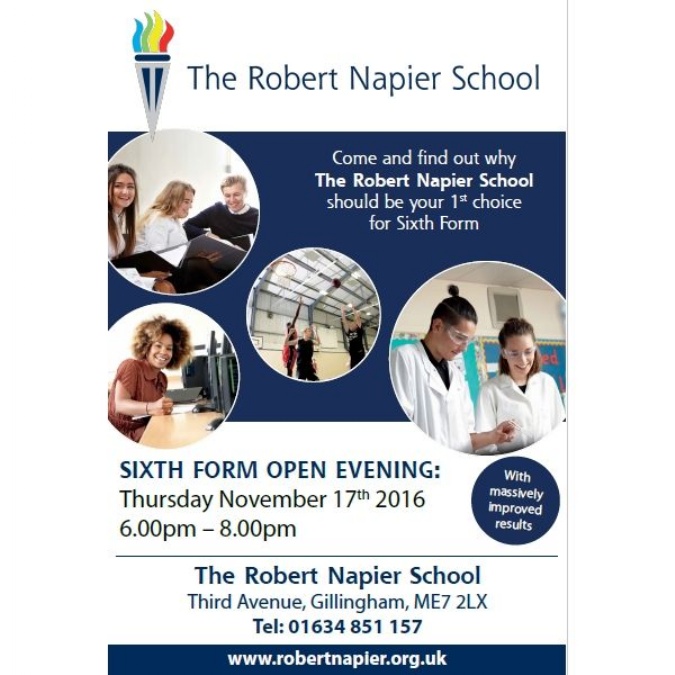 Sixth Form Open Evening Thursday November 17th 2016 6.00pm - 8.00pm
.Why choose the Robert Napier for your Sixth form?
At the Robert Napier School staff are supportive and passionate about wanting you to learn effectively and get great grades. If you join us you will study in a friendly, challenging and inspiring sixth form with great facilities.
We offer:
An Academic and Vocational Curriculum
Unlocking your potential and building resilience so that you can succeed in a challenging and rapidly changing world.
Personalised Pastoral Care
Personalised and focused on you; supporting you to make the best informed choices for your future, building trust, empathy and high expectations.
Extra curricular and enrichment opportunities
Innovative, competitive, engaging and exciting Leadership development and Raising aspiration programmes which facilitate the right level of challenge and enrichment as you make the transition to your future as a young adult.
Community
Enabling every student to be secure and proud of our community