Question Time Event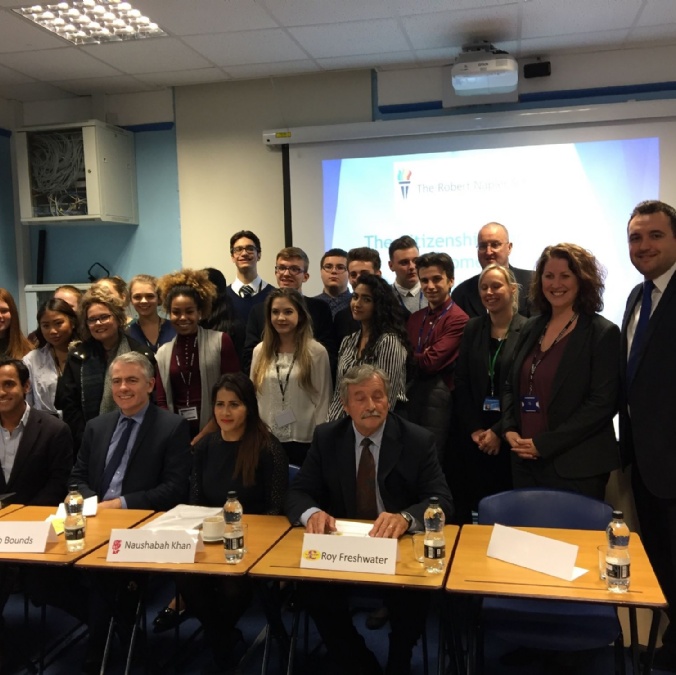 Some of Medway's political heavyweights gathered at Robert Napier on Thursday 20 October, to take part in the annual Question Time event.
The likes of Rehman Chishti MP, Cllr Naushabah Khan and UKIP's Roy Freshwater debated a range of topics in front of an audience comprised of Napier staff and students. The panel also included Carol Wrate, the vice chair of the school's governing body, as well as Bob Bounds, editor of Medway Messenger.
Debates centred around the likes of Trident, Brexit and the rate of crime across Gillingham. They also discussed Labour proposals to introduce a £10 living wage, if they win the next general election.
Mrs. Barber, the head of Citizenship and PSHEE, said: "It all went really well. There was lots of heated debate and some good questions coming from the A-Level students in the audience too."
Question Time has become a popular tradition at Robert Napier; it is organised by year 12 Citizenship students as a way of promoting political debate within the school and the local community.
We extend our thanks to the esteemed guests on the panel, as well as those individuals who were responsible for producing another successful event.