Rotary Club Youth Speaks Competition 2016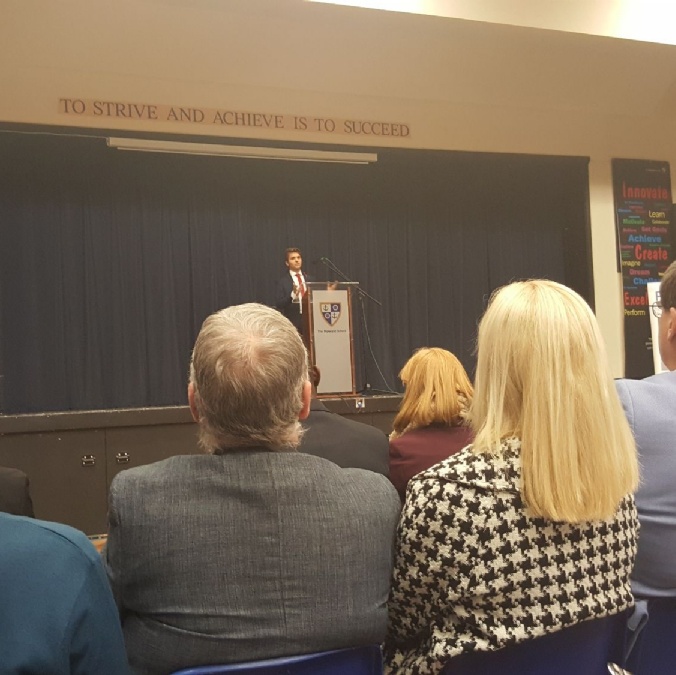 On 11th November 2016, Aaron Baker-Sanchez, Year 12 student and member of The Robert Napier School Student Council, represented the school at the local Rotary Club 2016 Youth Speaks competition, held at the Howard School.
The competition allowed young people from across Medway's schools to enter and speak for five minutes on a chosen subject. There were two categories, the Intermediate (Under 14) category, and the Senior (14-17 years) category. Aaron spoke about the importance of ambition and determination of youth.
The judging panel praised Aaron for his performance, and the ability to speak without notes. Aaron was also praised by the Mayor of Medway, Councillor Stuart Tranter and Mayoress Sarah Tranter, on his speech, praising Aaron for the way in which he engaged and spoke with passion to the audience. Aaron was presented with a certificate from Rotary District Governor, for the South East and Gibraltar, Rotarian Peter West.
George Perfect, Chairman of the Student Council stated "It was a brilliant evening, and one that all the entrants enjoyed. Aaron presented his speech clearly, and received widespread praise for his ability to speak without notes, and with humour. Thank you very much to the local Rotary clubs for organising the event, and we look forward to entering again next year".