Medway Annual Youth Conference: Race, Religion and You(th)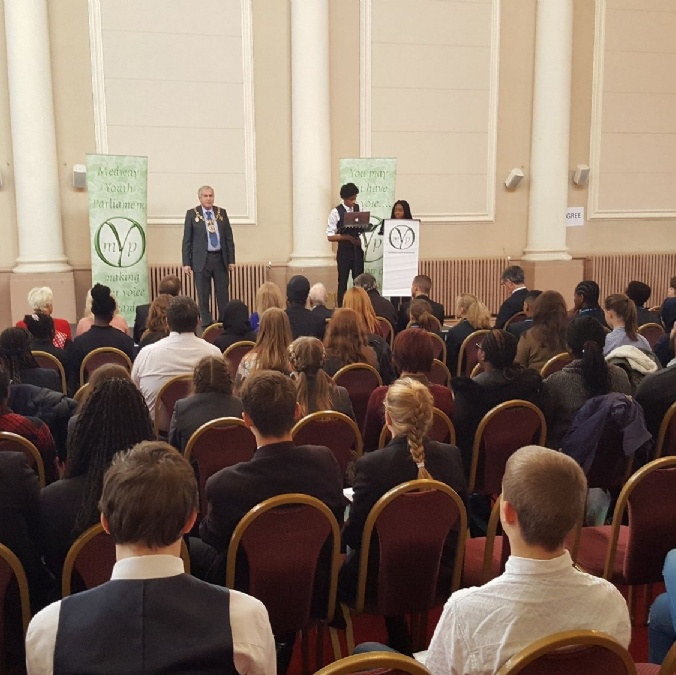 On 23rd November, 9 members of The Robert Napier School Student Council, attended the 2016 Medway Annual Youth Conference, which focused around racial and religious discrimination.
Students took part in three workshops, learning about racial discrimination, and the work that local agencies are doing to prevent discrimination, and hate crimes. The morning also allowed members to meet with delegates from other Medway schools, including Rainham Mark Grammar School, and the Victory Academy.
In the afternoon, students could put questions to the panel, and Year 11 student, Jude Kane, asked a key question surrounding the work of Kent Police, to Kent Police and Crime Commissioner, Matthew Scott PCC. The afternoon also allowed delegates to feedback their opinions to the Medway Community Safety Partnership, through a questionnaire.
George Perfect, Chairman of the Student Council stated "It was a brilliant day for the Student Council, and one that every member enjoyed. The workshops allowed members to learn valuable information, which will be shared with the rest of the school in the coming weeks. The Conference also allowed students to get involved in debates and discussion, and meet with local decision makers"