Ready, Steady, Cook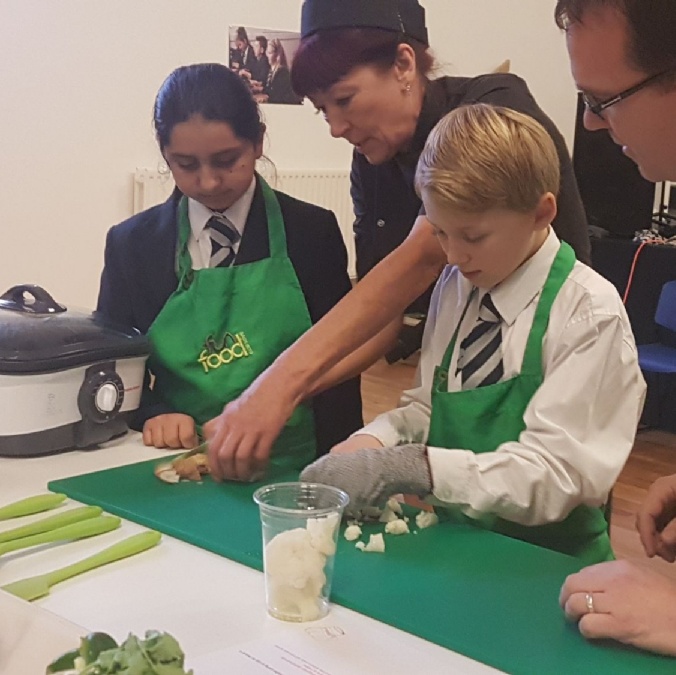 Students across Year 7 and 8 were treated to a live, high-octane cook-off, featuring students and staff, on Tuesday 13 December.
The Fun into Food team staged their own version of Ready, Steady, Cook, where two teams competed against the clock to deliver a healthy and tasty meal. The red team was led by Mrs Jones, whilst the green team was fronted by Mr Minchin.
At the end of the 15-minute session, the students decided on the winning team. The red team's Thai fishcakes with five spice noodles romped to victory over the green team's chickpea curry.
Mrs Jones said: "It was very nerve wracking; however, it was a really enjoyable experience. The students worked really well as a team. They did the school extremely proud under that kind of pressure."
The aim of the session was to show students how fun cooking can be. It also informed them on the benefits of a balanced, nutritious diet.
Mrs Jones added: "It really was a great way of promoting healthy eating and a healthy lifestyle."
Well done to all involved - both in the spotlight and in the audience!
.
Please enter some content for your news story here.