Napier's racers impress at British Schools Karting Championship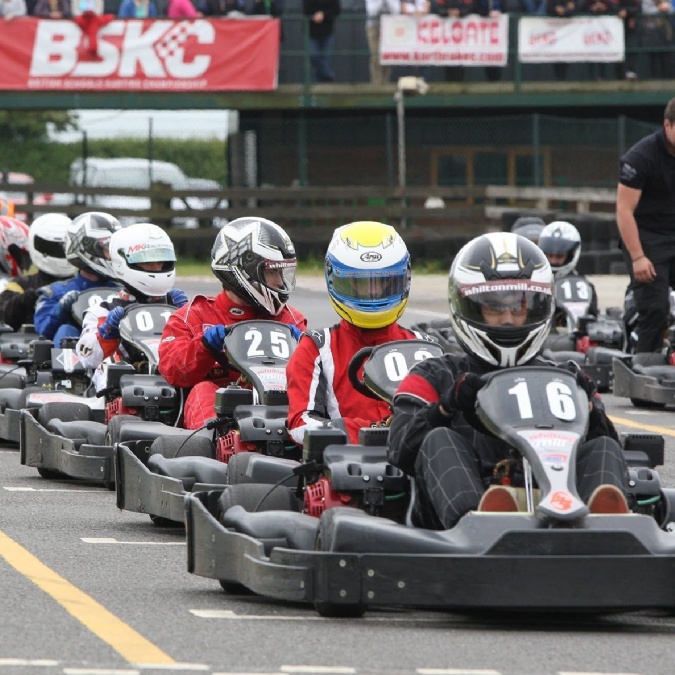 Seven petrol-head students were granted a fantastic opportunity to attend a practice session for the British Schools Karting Championship.
The session was held at Brentwood on Tuesday 17 January; students were accompanied by Mr Stride, who was thoroughly impressed with their driving skills.
The seven students were divided into two teams: Robert Napier A (Joseph Webster Stanley, Nathan Keller and Jamie Kauss) and Robert Napier B (Anthony Youdle, Luke Sullivan and Gradi O'Brien) whilst Billy Gaskin was entrusted with the role of team manager.
Mr Stride praised the two teams, calling them "excellent ambassadors" for the school. He said: "It must be borne in mind that of the seven teams involved, all off the others have had quite a bit off previous experience, with two of them being previous winners of the championship."
If the practice session was converted into grid positions, Robert Napier A would have placed sixth on the grid while Robert Napier B would have placed in seventh, which is a great achievement.
It would be great to see these boys pursuing the karting championship in the near future as well as anyone from the school getting involved in activities such as this. Well done to all involved!