Keeping Your Child Safe Online
At The Robert Napier School, we take the safety and wellbeing of our students very seriously. We work hard to ensure that we not only create a safe working environment, but also to keep our students safe when travelling to, and from, school.
Staff are always visible around the school, before, during and at the end of the school day. You will also be able to find our Senior Leaders and Heads of Year at the school gates, managing the safety of our students as they arrive or leave the school site.
Emergency SOS Calls
Did you know that there are certain features on your mobile that'll keep you safe in an emergency? The Emergency SOS feature lets you notify the police if you are in danger and need urgent help. Please see the images below for guidance on how to install this on your child's phone. These images can also be accessed on the PDF documents below.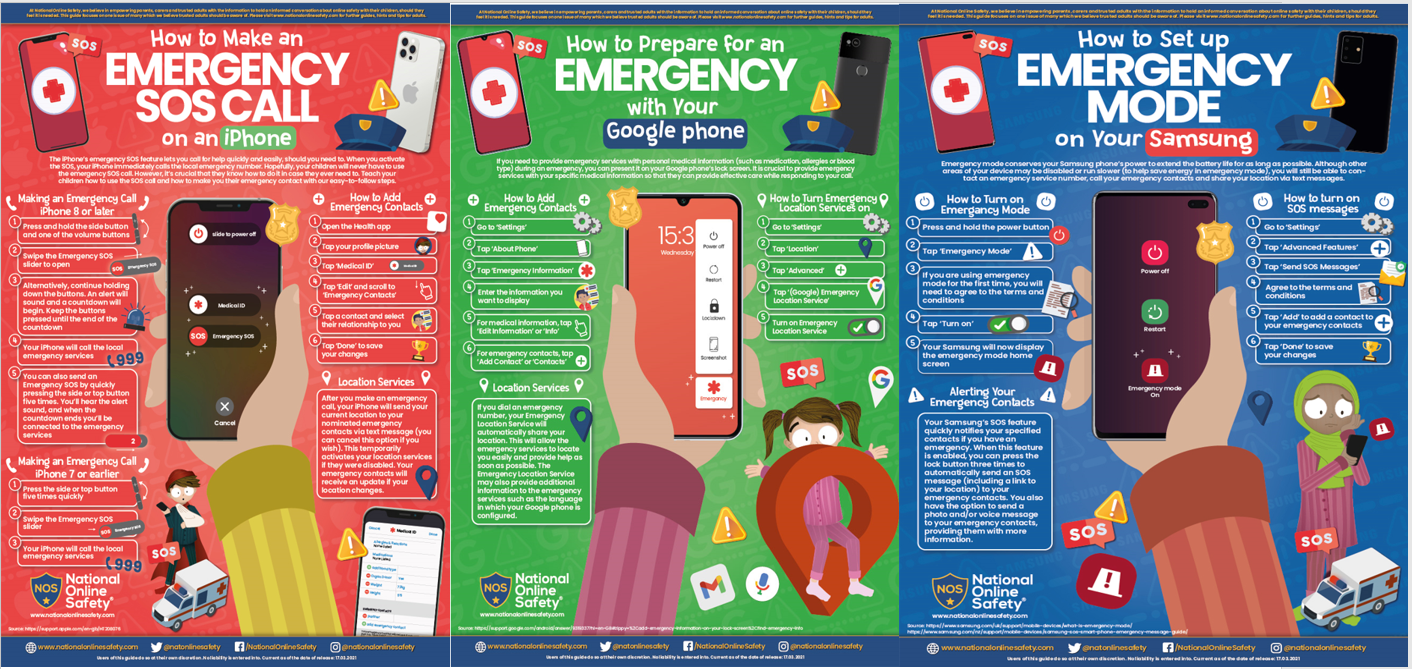 E-safety and Cyberbullying
We appreciate that ICT and Technology can be a useful tool to advance the learning of young people. The Internet can be a useful resource to inform young people and open opportunities for them.
However, we appreciate that the use of technology and the Internet brings a risk. Therefore, educating our community about how to use the Internet safely, is crucial. As a school we are committed to working with and supporting parents with safeguarding and promoting the welfare of all our students.
The links below help provide resources to all members of our community to ensure that they are using the Internet in a safe and secure way.
https://www.thinkuknow.co.uk/parents
https://www.nspcc.org.uk/keeping-children-safe/online-safety/
If you or someone you know is experiencing or has experienced any form of cyberbullying or malicious interaction, please contact the Child Exploitation and Online Protection (CEOP) centre through the Thinkuknow website. You can also report any issues by clicking on the links below.