Literacy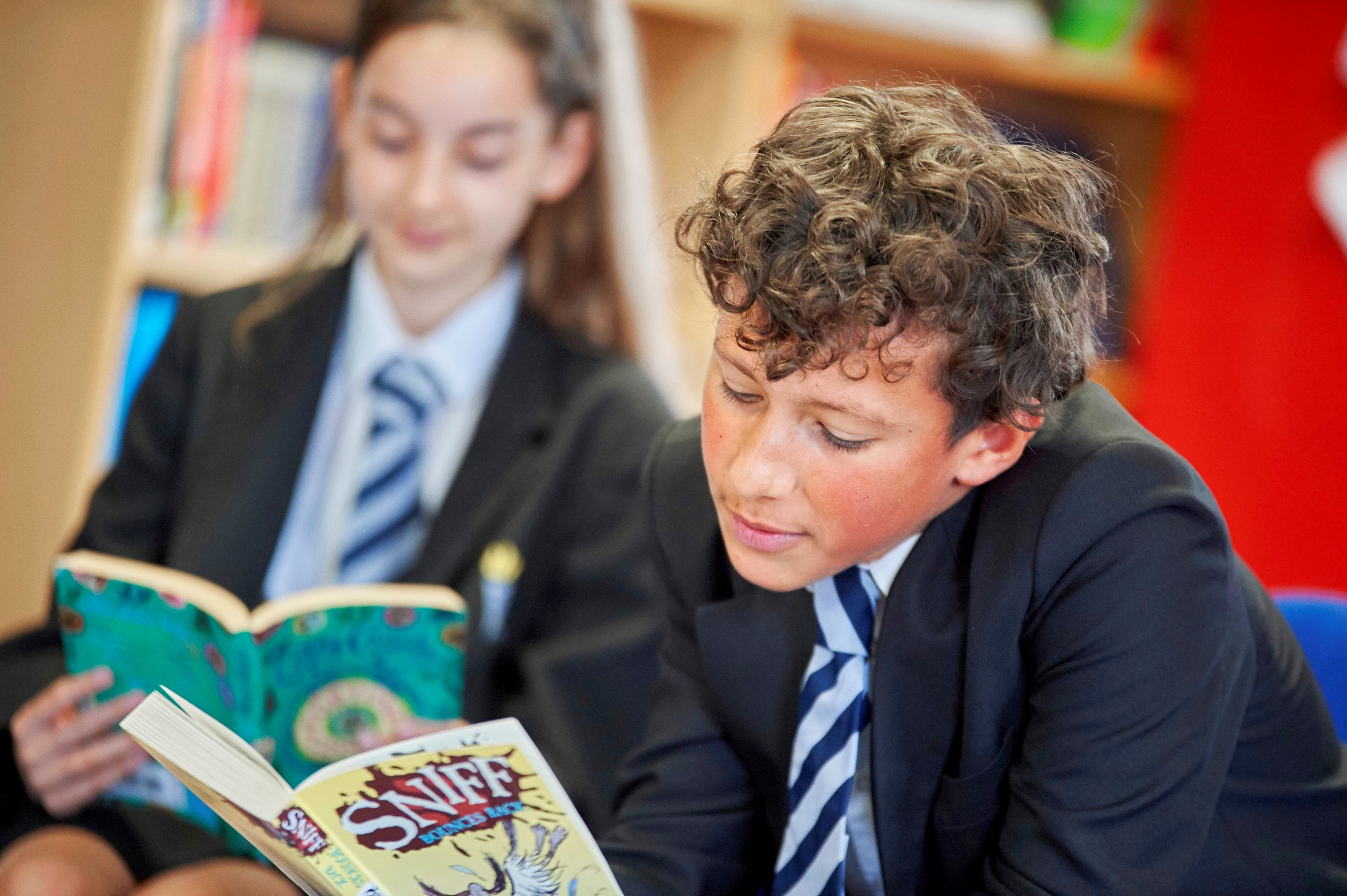 In this section, you will find a number of resources to help you support your child with the development of their literacy. Great progress across all subjects depends on a student's skills with literacy, and we will work hard, in partnership with you and your child, to enable them to develop these skills. We know how different and complicated it can be when your child starts secondary school. One of our key aims for their learning will be the development of outstanding literacy skills, and we want to share with you some ideas that will make this easy and effective.
Grammar, punctuation and spelling
Even though your child has already completed Key Stage 2 SATs at the end of year 6, it is still helpful to revisit the SATs materials and activities to keep students' grammar, punctuation and spelling skills active, especially over the summer break between the end of year 6 and the start of year 7. SATs practice GPS papers are readily available to download from the internet.
Spelling
Spelling words accurately is essential and students can find great examples of subject specific vocabulary in the Knowledge Books. It is a good idea to practise the spelling of these keywords on a regular basis. To support your child in improving their spelling, you can read out the words to your child, asking them to write down their answers. You can then check them together.
Your child can also test themselves with their spellings using the 'look-cover-write-check' system. Your child should:
Look at the word to be spelled.
Cover it over so they can't see it.
Write down the word from memory.
Check their own spelling against the word in the list.
Reading
You can help your child to develop their reading by trying some suggestions below:
Encourage your child to read for about 30 minutes every night. This can include books, comics, magazines, blogs, graphic novels and news (both in print or online). Remember– in years 7 and 8 it is one of the homework requirements to read for 30 minutes every night.
Encourage your child to read to others. Reading books to younger siblings or relatives can also boost your child's reading confidence.
Get your child a library card for your local library. This way, students can have access to a great range of books to suit their interests – and all for free! Check out Medway Libraries here. Ask the librarian for recommendations of books or look online at book reviews.
Ask what books your child would like for birthday or Christmas presents. Online bookstores such as Scholastic often have books available at a discount to make purchases more affordable.
Encourage your child to participate in school reading competitions. We will be holding a number of reading competitions in school throughout the year and this is a great way for students to develop their skills with reading. Local libraries are also a great place to learn about reading competitions, especially the summer reading challenges.
Students can download reading apps to their smartphones, e.g. Kindle reading app. The app can be downloaded for free from the app store, books can often be purchased at a reduced cost, and some books are even available to download for free.
Writing
Proofreading. Encourage your child to proofread their own work, checking for grammar, punctuation, spelling, meaning and style. Please feel free to check the quality of your child's work, including its presentation. If you feel your child has not produced work to the best of their ability, please encourage them to repeat the task to a higher standard.
Writing in everyday life. Any writing your child does is good practice, whether that involves writing birthday cards, shopping lists, wish lists or little notes. It is all good practice.
Oracy (Speaking and Listening)
Throughout their lives, students will need to be able to use speaking and listening skills to communicate with a wide range of people. For this, they will need to employ different styles of oracy ranging from conversational to formal. Engage your child in conversation, discuss their school day, their homework, and the books they are reading. Any practice of speaking and listening will help your child to develop their oracy skills.