SEN
"Disabled students and those with special educational needs achieve well because of the good support and teaching from which they benefit. " Ofsted 2014
At The Robert Napier School we strive to support all students to enable them to achieve at school. In order to do this many steps are taken to support them through their learning journey.
Quality teaching is vital; however for some children there are occasions when further additional support may be needed to help them achieve their full potential.
This is where the SEN and Pastoral Support Team offer additional support.
The SEN Team consists of:
The Special Educational Needs Department includes the SENCo, Assistant SENCo (who also has responsibility for students who are looked after Children (LAC)), and an Administrative Assistant. There are 5 Higher Level Teaching Assistants and a team of Teaching Assistants, in addition the EAL teachers work with students who have difficulty with English, and they also work closely with curriculum staff to help differentiate the curriculum itself.
The School has a specialist unit for students with visual impairments (VI). The VI Support Team is led by a VI Specialist Teacher, and include designated Learning Support Assistants and a Braille/Keyboarding Tutor.
The School has a discrete provision called "Access to Mainstream" (A2M), for students across a number of year groups who otherwise would need to attend a special school. A2M has a Co-ordinator and designated Learning Support Assistants.Please see the document at the bottom of the page which summarises this in more detail.
The Robert Napier School has a House system with students being placed into one of four Houses. Each house has a House Manager and Assistant House Manager who have the responsibility for the pastoral care of the students in their House. The House Manager and Assistant House Manager do not teach and are available throughout the school day, as well as before school and after school, to work with students and their parents and carers to ensure that their pastoral and SEN needs are fully met.
Our school SENCO is Mr A Shand (ashand@robertnapier.org.uk), and Assistant SENCO is Ms A Plaster (aplaster@robertnapier.org.uk):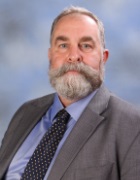 Mr Shand Ms Plaster
SENCO Assistant SENCO
For further detailed SEN information please download the following: